Many people struggle with dry skin in winter, as the cold, dry winter air significantly contributes to it.
Those with naturally dry skin need to take proper precautions and change their skincare routine accordingly to keep their skin looking and feeling healthy. Restoring moisture to your skin can be as easy as fixing a classic car at Precision Car Restoration with the proper skincare routine.
Causes of Dry Skin in Winter
A 2022 research found that maintaining a skincare routine might result in visible improvements in dry skin.
The symptoms of dry skin, which can be painful, typically include scaling, itching, and cracking. Dry skin can affect any area of the body. However, it most frequently affects the hands, arms, and legs.
Dry skin has several reasons, including:
genetics
hard water
frequent washing
exposure to irritants
environmental factors
some medical conditions, like diabetes or hypothyroidism
Both internal and exterior factors can contribute to dry skin; however external ones are the simplest to treat:
humidity
bathing practices
using abrasive soaps
Combat Dry Skin all Winter Long
Limit Showers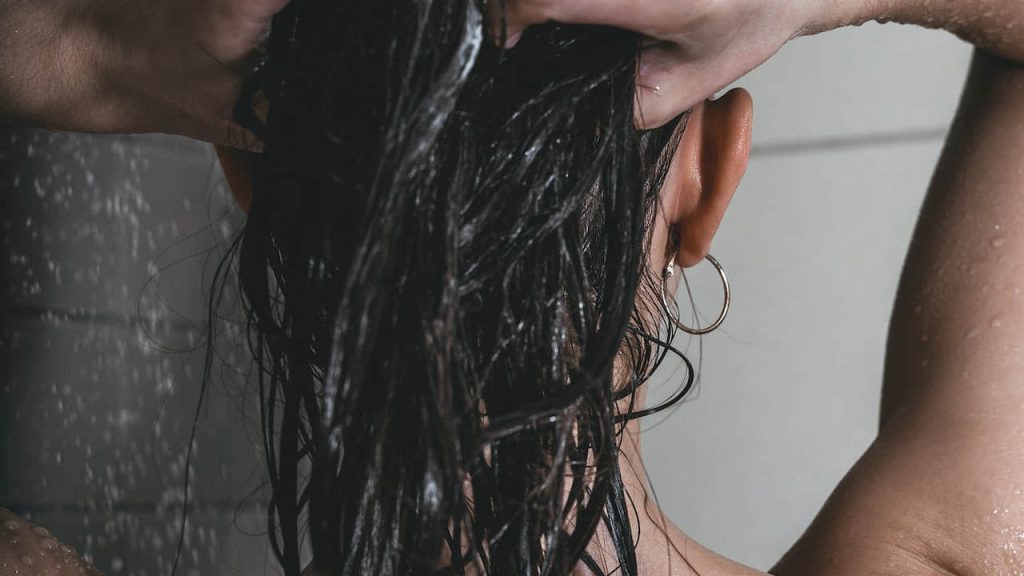 When it's cold outside, nothing feels better than a hot shower. While this might be true, it is also important to note that hot showers can be extremely drying to the skin, and dermatologists recommend cutting hot baths and showers out of your routine during the dry winter.
Additionally, reducing the number of showers you take each day is recommended, as frequent bathing can strip your skin's moisture. Dermatologists recommend showering or bathing no more than once daily to keep the skin as hydrated as possible.
Moreover, according to the American Academy of Dermatology, modifying your shower regimen might help relieve dry skin in winter.
Use Gentle Products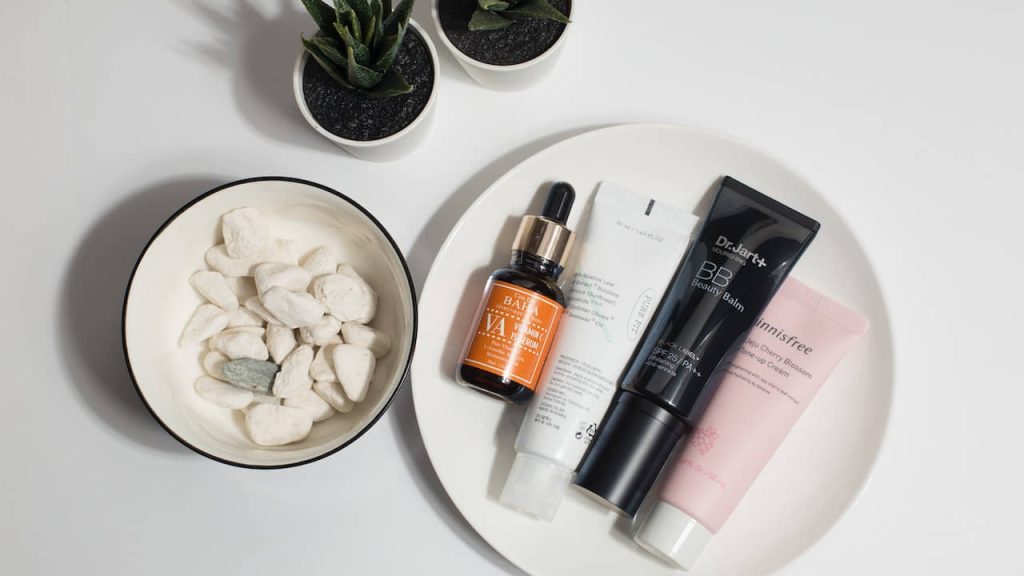 Don't let the sweet-smelling, decoratively wrapped holiday skincare products allow you to incorporate harmful ingredients into your skincare routine this winter.
For your daily skincare, it is best to stick to gentle, fragrance-free products that are safe for sensitive skin. This includes products such as cleansers, toners, and moisturizers.
Brands such as Cetaphil and Cerave are dermatologist approved and are widely known as being safe for even the most sensitive skin, making them good options for your skincare routine this winter.
Avoid the products with ingredients listed below, helping your skin to retain its natural, essential oils:
Retinoids
Alpha-hydroxy acid (AHA)
Alcohol (except for hand sanitizer)
Fragrance, including deodorant soaps
Moisturize Often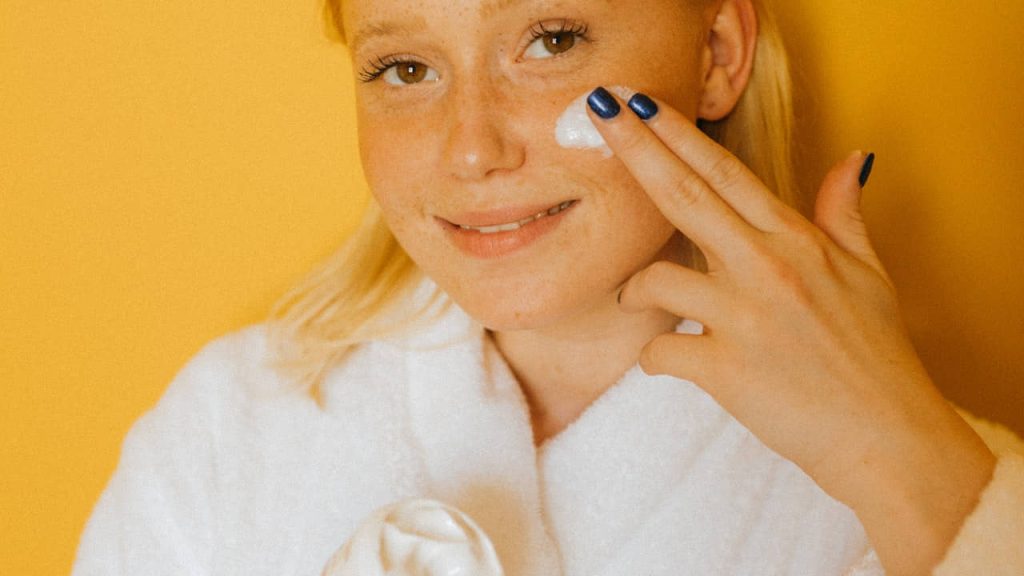 Don't save moisturizing your entire body for special occasions. Applying a rich (yet gentle) moisturizer to your whole body at least twice daily is essential in the colder months.
It is most important to do this after a bath or shower; however, lathering your skin in a hydrating product should be done as often as possible.
If you don't like the feeling of thick or greasy moisturizers on your skin or under your clothes, you can opt for a lightweight hydrating spray or gel lotion, which will soak in quickly without an unpleasant greasy feeling.
Wear Gloves (of course, if you're comfortable!)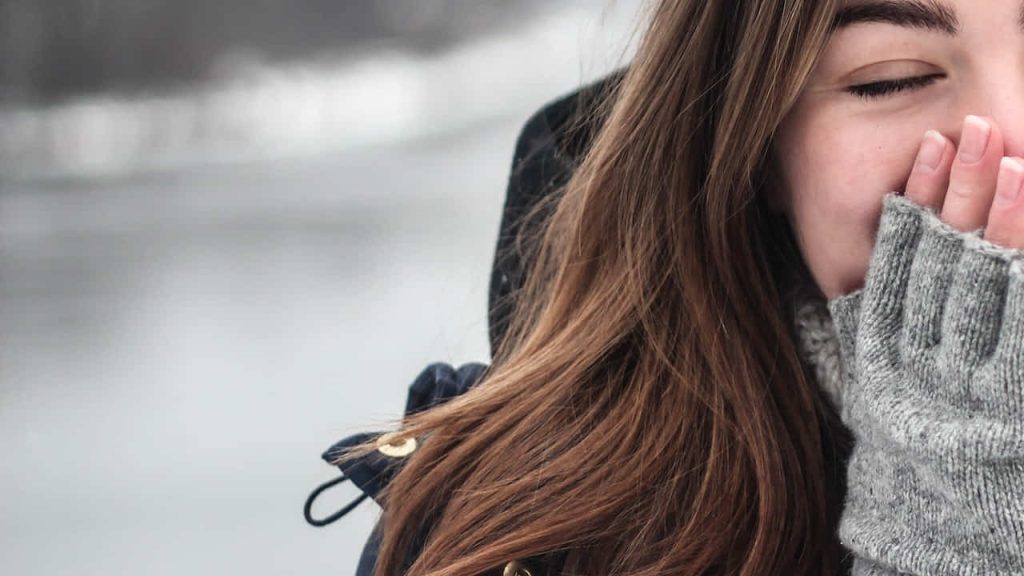 Our hands are in close touch with environmental irritants the most, making our skin extremely dry. These include laundry detergent and dish soap.
Thus, wearing gloves before using chemicals, greases, etc., walking outside in the cold, or doing activities that keep your hands moist can help alleviate dryness.
Use Coconut Oil Without Worries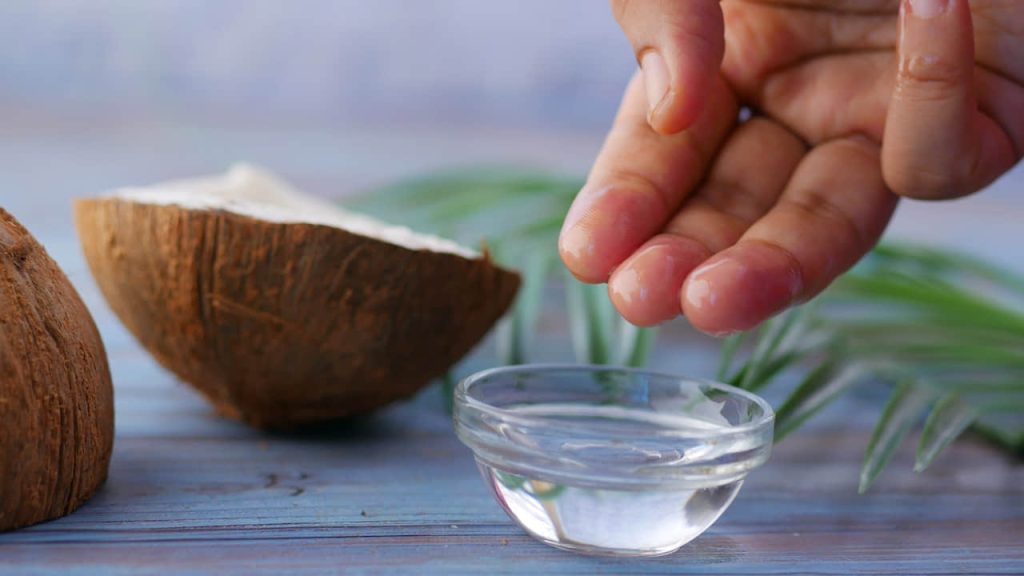 Emollient qualities in coconut oil fill the gaps between skin cells to produce a smooth surface. Because of this, coconut oil's naturally occurring saturated fatty acids help moisturize and smooth the skin.
Even the most delicate body parts, such as the skin around your lips and the area under your eyes, can benefit from the daily use of coconut oil.
Coconut oil has the additional benefit of not requiring mixing – it is gentle enough to be used frequently.
Care Routine to Reduce Dry Skin in Winter for Whole Body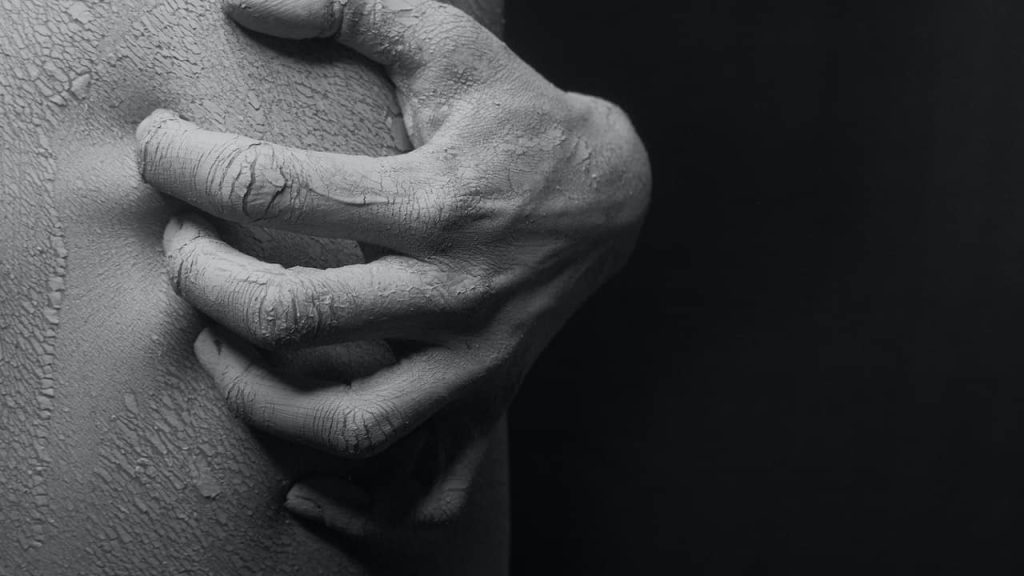 Your body requires similar skincare as your face. The primary distinction is between the things you'll need for each.
Cleansing is the initial step. Select a product with moisturizing components like:
jojoba
lanolin
olive oil
glycerin
avocado
aloe vera
coconut oil
acid hyaluronate
Apply moisturizer next, ideally while the skin is still wet. Find creams & ointments with one or more of the following ingredients.
glycerin
Jojoba oil
ceramides
cocoa butter
acid hyaluronate
Because they contain more oil and less water than lotions, ointments and creams can be more advantageous for you.
Final Verdict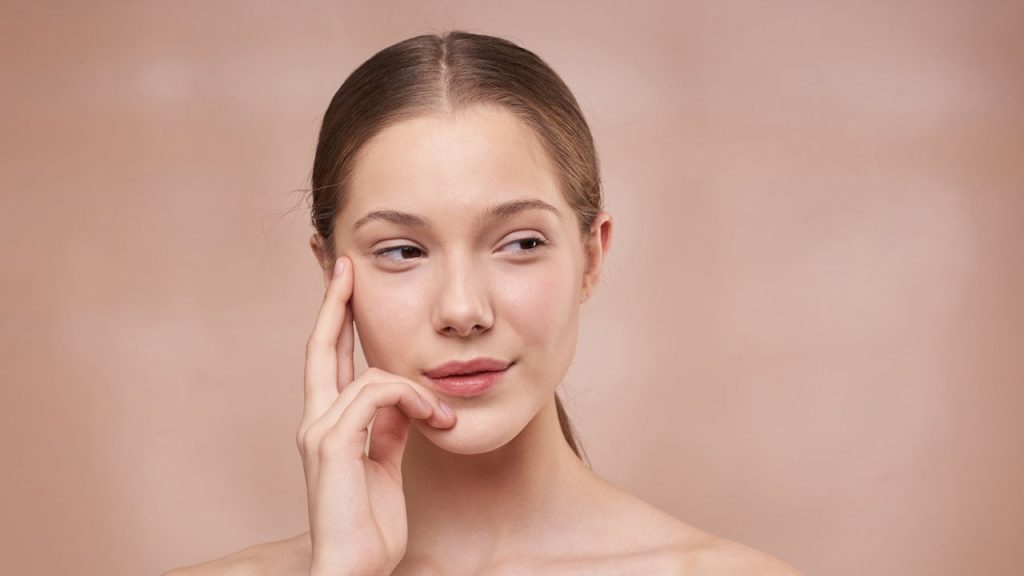 Since the skin serves as the body's first line of protection against infections and viruses, maintaining healthy skin is crucial. Even when your skin isn't troubling you, it would be ideal to integrate a moisturizer into your regular regimen.
One of the most excellent strategies to stop dry skin breakouts is maintaining a healthy skin barrier. Another crucial piece of skincare advice is to use moisturizing sunscreen daily to prevent skin damage and dryness.
Itching might make your skin more vulnerable to infection. Keep in mind that dry skin may signify a more serious problem.
You might need to visit a doctor and receive prescription therapy to soothe your dry skin if home cures are ineffective.