Handy and Awkward Kitchen
Do you have any idea which kitchen helps to work faster and easily? Well, the next kitchen shows the maximum convenience to finish kitchen chores. From past history researchers still are working to find out the best possible solutions for kitchen design and its architecture, to cut effort and complete task on time.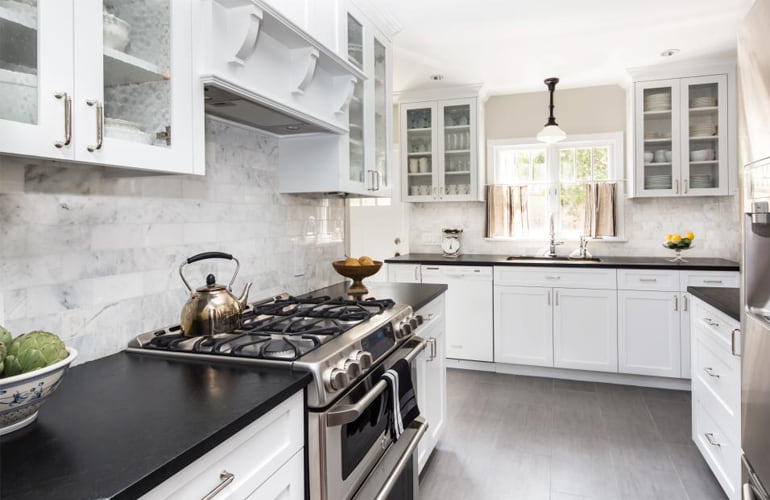 Now, cooking is more creative and inspiring, begin adding impact on further expansions in kitchen appliance, and equipment as well. Initially they considered everything should be inside the flat white cabinets to free space. The design layout was simple but it's not romantic. However, the future of kitchen depends on discovering the past helps to shape perfect look of project.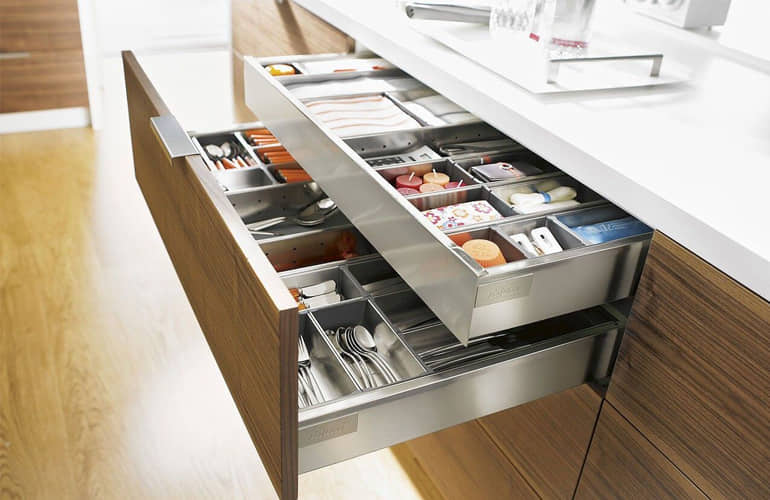 Modern designs added more counter space for making cookies, revolving cupboards, strategic placement and storage of the tools. Baking sheets and clean plates are easy to manage when it stores vertically on the rack at the top of a sink where it easily dry and save from cluttering the space.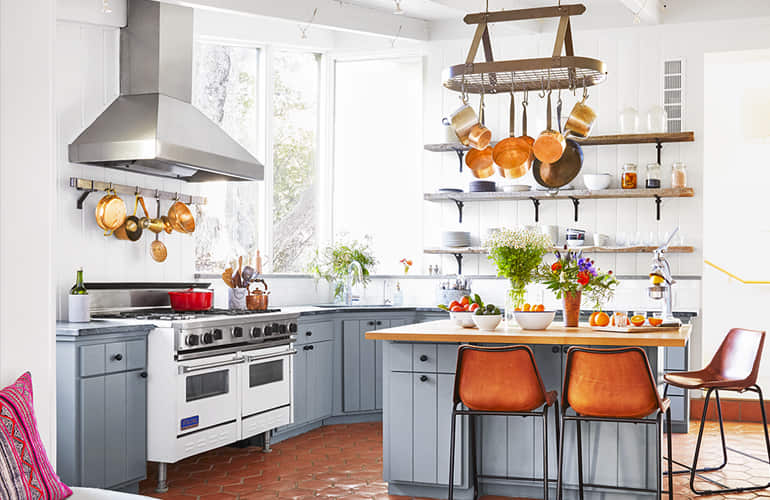 If you are foodie and love to taste the fabulous food at home obviously, you will pick cookery book or watch TV shows. Modern approach is to frequently locate those list of food recipes at home and keep those recipes for later cook to become indulge for food.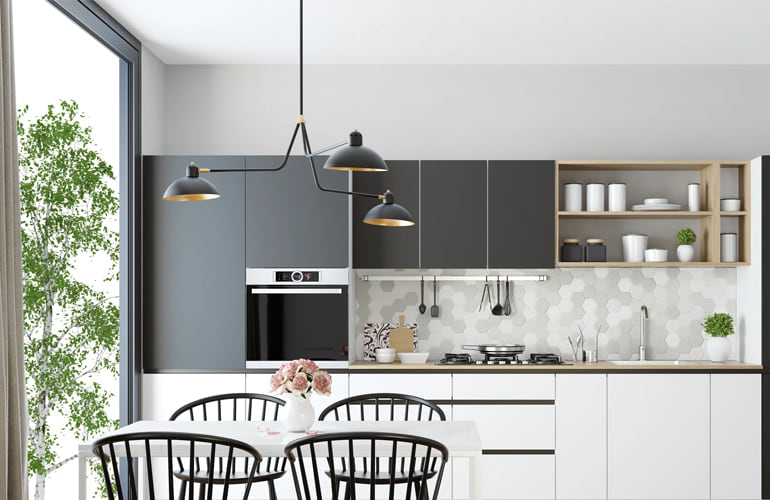 The best place is to keep kitchen utilities within your arm's reach or on the shelf near the cooking area and a bookcase styled in the same way as your cabinetry or under the counter where normally you prepare diet before ready to cook. Instead of there are other storage options according to your handiness. Shaker, Linear and original provides many benefits to design kitchen with handmade construction of quality and durability.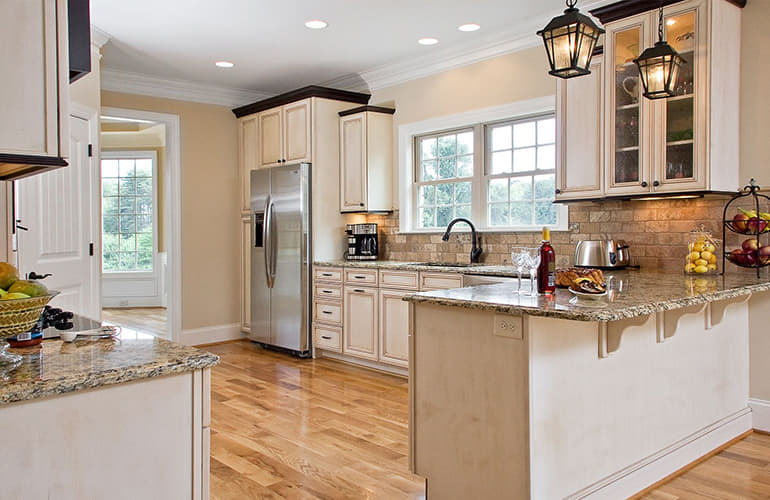 Addition of wine rack is necessary element for family and guest in Kitchen Island. Choosing your kitchen island style, colors, accessories and wine placement should be attractive and beautiful. Many years ago from the ancient to modern people, love to drink wine. And they buy this product from grocery store and stored in cooler for perfect temperature, some stored opened white wine in a wine cellar or closet and some keep in the dark. To find out the best place for keeping wine the bespoke suggests use wine racks and cupboards. They assemble different wine storage options to surprise buyers.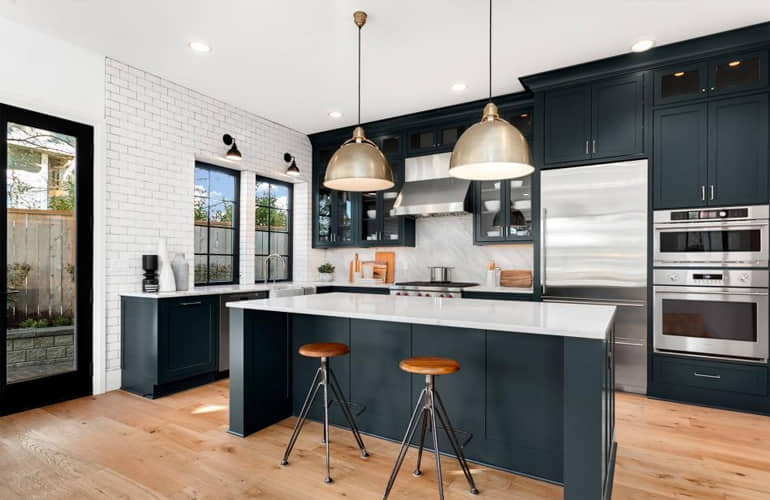 The size of kitchen doubled if upper cabinets replace with open shelves. It shows Uniform look when storing same color of pots and dishes. Many moms are agree with Open shelving but some says," it not always helpful to other stuff of kitchen such electrical appliances (mixers, juicers and bread mixer) and cutlery item". Developing an open shelving kitchen is done within a day and budget. By combining open shelving and closed cabinet with glass-fronted cupboard, create contemporary look and step saving kitchen. The next phase after completing the architecture of kitchen is to divide the areas for dim and high intensity of light. Under cabinets shelf and at the counter top more illumination of light required, pendants are used for general lighting purpose. Use of concealed lights to enhance look of specific glass and decoration.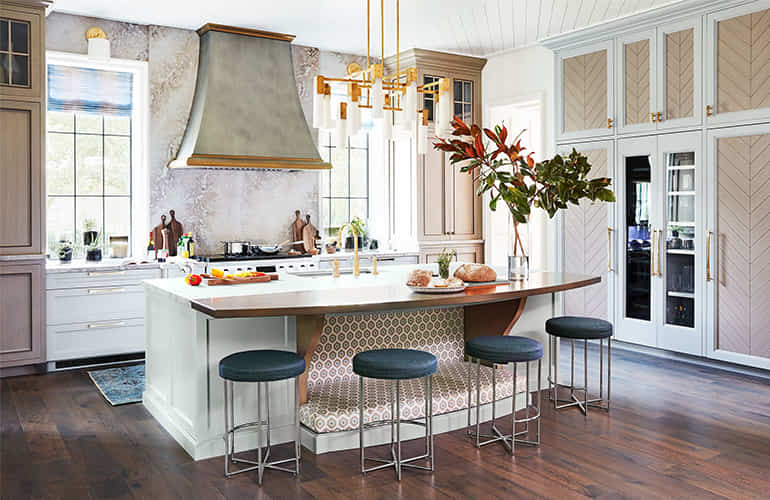 Huge list of Designs are available, it depends on selection of buyer's innovation and usage. Kitchen Design has great skills in layout designing especially in oak, walnut and painting colors.