Social Media Tools
Have you planned to start, or recently started your business? If yes, then you have to go a long way to make it successful one. But wait a minute, have you thought about social media for your business? If no, then you must think and plan your social media existing. Today everyone is on social media: Facebook, LinkedIn, twitter Instagram, Pinterest, and Google plus are widely used across the globe.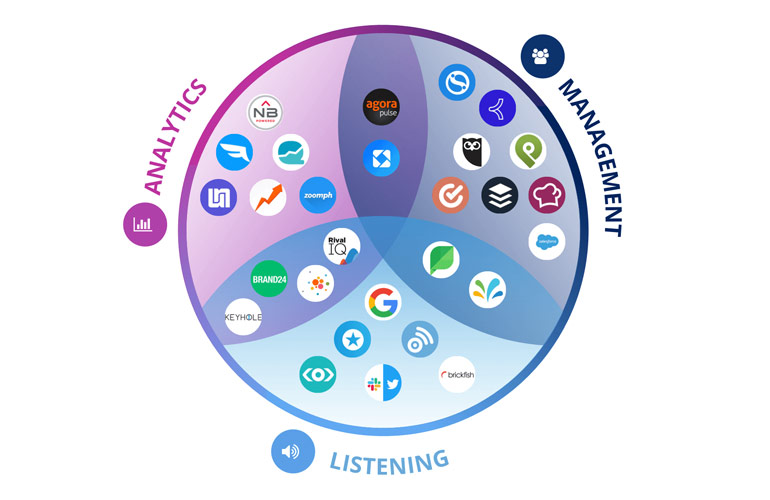 Isn't it good if you increase your sales without spending money? If you don't know how to do that, don't worry. Keep reading and get started!
1. Define Your Business Objectives:
First and foremost thing to step into social media platform is that you MUST know your business goals. You should know why you are running social media campaign for your business and what do you want out of it? You should know about your own business and the target audience. That will be a hit!
2. Understand What They Need?
Your audience wants to be understood about their needs. Interact with them on Facebook and LinkedIn to understand their needs. Knowing what your audience needs, will help you grow the followers to your profile and fan page and ultimately build customer base.
3. Build a Website:
Build a website which gives complete information of your business. Make it a responsive one so that users can view them on multiple devices. Include social media icons in your website to grow connection. Make sure your include FAQs where you answer every possible query that may pop up in audience mind.
4. Connect Your Profiles:
Don't forget to connect your social media profiles to your website. You website has everything that you offer. Make sure it reaches everyone by showcasing your social media accounts on the website.
5. Build and Follow Timeline:
It's important to build a strategy and timeline for your business events, interactive activities, blog posts, or any other thing you want to engage your customers. Build time line and stick to it!
6. Content is King:
They say, "Content is king". Your audience must have something valuable to read about your business: whether a blog, or daily posts on Facebook or twitter. Quality content is a key to showcase your business more effectively and make more money.
7. Be Interactive and Have a Heart:
You must interact with your customers on social media platforms. Answer their questions in a friendly manner, reply quickly whenever they comment and be open to have their suggestions for improvement.
8. Hashtag Your Posts:
It is in! Hashtags are used to bring more traffic to your profile, blog or business fan page. So, whenever you create a post, carefully use Hashtags especially on Facebook, Twitter and Google plus. Bring people to your business
9. Be a 'Research Guy':
Research, research and research! Each business has different approach and strategy. See what your competitors are up to and how they are doing it. See how they are growing on social media and learn new ways to bring in more traffic for your business.
10. Share and Ask Others to Share:
Share your social media profile and business page with everyone. Ask your friends and family to share your social media account. Tag your friends and family in your profile posts and let them share as much as they can. Create posts like interactive videos, pictures etc. This is very simple yet highly effective tip to grow your e-existence.
So, having read the above social media tips, you must have gotten an idea as how to grow your tiny business into massive sales. To wind up, make sure you devise an effective social media strategy and boost your business.