With increased competition, an oversaturation of online media, and changes to consumer habits, it is difficult for any company, large or small, to reach its core customer base and keep sales consistent. A strong and trustworthy reputation is the most important part of standing above others in your industry. Videocasts are a good way to do this, as not many companies are currently using them to their full advantage. Most aren't using audiovisual marketing at all. This kind of creative thinking is what you will need to stay ahead. Here are just a few ideas for your first marketing videocast:
1. Video Podcasts
Many organizations already host weekly or monthly podcasts, which are similar to online radio shows, to update their customers on news in their industry and to provide useful tips or other interesting content. You can create a similar concept through video podcasts. Invite some key people in your field as guest speakers, film your online conference, and upload it to a site such as Youtube. Team Treehouse also recommends using an audience question and answer section during your podcast in order to address your customer's concerns and establish yourself as someone who knows how to solve their problems. It is even more useful if you can have a satisfied customer share their story or experience of using your product or service and how it has benefitted them. It will have an incredibly personal feel to it without feeling forced or scripted. This will help to establish yourself as an expert in your field who can genuinely help people with a specific problem and enable you to create some unique and effective marketing materials.
2. Tutorials
People will be coming to your company looking to solve a problem they are having, and they are much more likely to trust you as someone who can help them if you can prove it. Video tutorials are a great way to do this. They answer your customer's direct problems and provide an engaging and memorable advertisement. For example, if you ran a business selling power tools, you could start a tutorial series on DIY featuring your tools and invite viewers to submit their DIY problems for future episodes.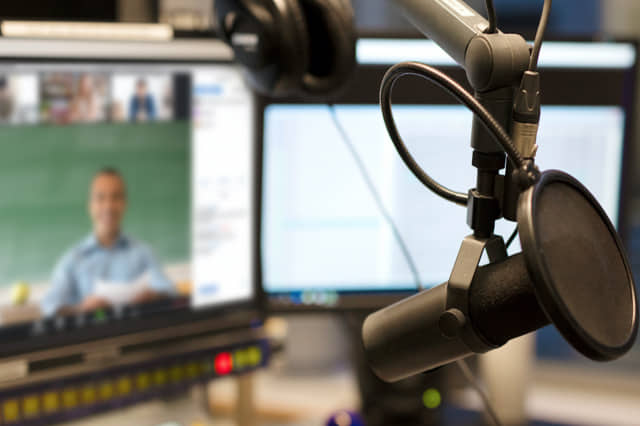 When people search online for how to solve their DIY problems, they will likely find your video and when they go to the hardware store to buy the tools they need, they will remember a video featuring your tools fixing their exact problem.
3. Use the Right Equipment
The Audacity to Podcast says that the right camera, microphone, lighting, and editing are essential for making a professional looking broadcast. If you are particularly dedicated to creating videos, you might also consider a green screen or multiple cameras. They say that while webcams and internal microphones on computers and mobile devices have evolved greatly and are suitable for most podcasts, if you intend to make regular broadcasts, it is still worth investing in professional equipment. A good quality microphone, preferably a wireless one similar to those used on live TV broadcasts, is particularly important as poor audio quality will turn viewers away more than any other factors. Be sure to check their recommended list to decide which one to buy.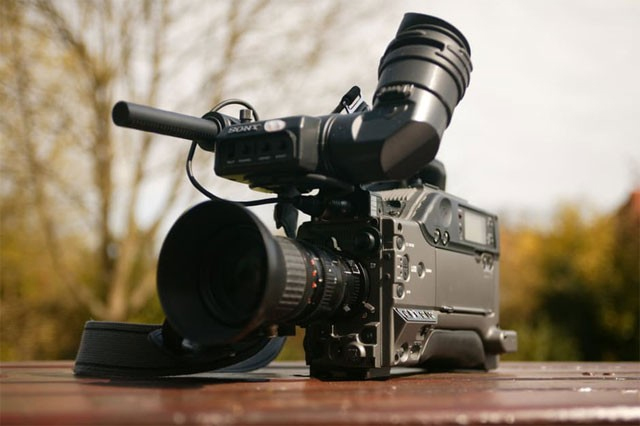 However, even if you are restricted to a tight budget, you can still create a compelling video with just the tools at your disposal. Conferencing software such as BlueJeans is ideal for global videocasting, particularly if you are inviting guest speakers or audience participation, as there are options for both livestreaming and to record and upload online later on.
4. Create a Video Channel
Once you have made enough material, you will need a place online to upload them all, providing another marketing outlet and another means for potential customers to find you. Youtube is the most popular video sharing website and it is fairly easy to set up an account and start uploading, and even sharing clips on social media. Other sites work in similar ways, although they don't have the same amount of traffic. No matter which website you use, be sure to comply with the site's terms and conditions and avoid using copyrighted music or clips in your video, as it could be flagged for a copyright violation and your ad revenue taken from you.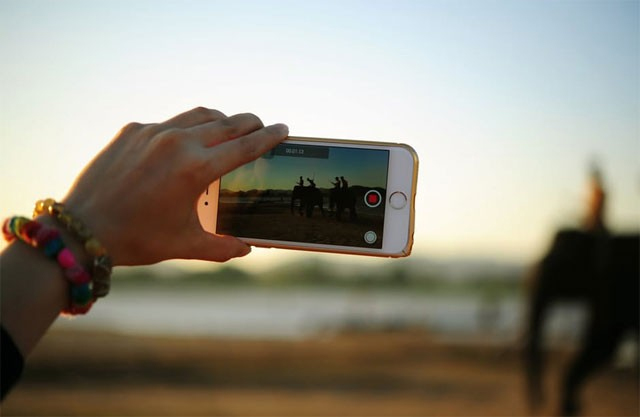 Video broadcasts have a lot of power to sell products or services, even in a competitive business environment. You can use them to create quality marketing materials for a low price, using the equipment you probably own already and use on a regular basis. Many experts predict that audiovisual will become the new dominant force in advertising so if you haven't been using it already to market your business, make a start and see the results for yourself.