First Greenhouse
People today understand that they need to protect nature if they want to sustain life on the planet in the future. Hence many users are now focusing on using their first greenhouse where they can grow their own fruits and vegetables. For many this is just a hobby, but many others are now trying to incorporate the concept of greenhouse in their homes so that they can have their own fruits and vegetables and flowers. Many homeowners are now looking out for choosing and buying their first greenhouse that would allow them to fulfill their gardening needs.
Here are few tips that can help you to choose and use your first greenhouse exactly the way you want it.
Greenhouses come in different shapes and sizes and therefore you need to be sure that you are buying greenhouses that fit your requirement. It is recommended that you have a clear thought in your mind when you are buying it or using it. For this you need to be very clear about the location of the greenhouse within the house. It is recommended to have it in your garden as you can use that space for gardening and greenhouse in the future.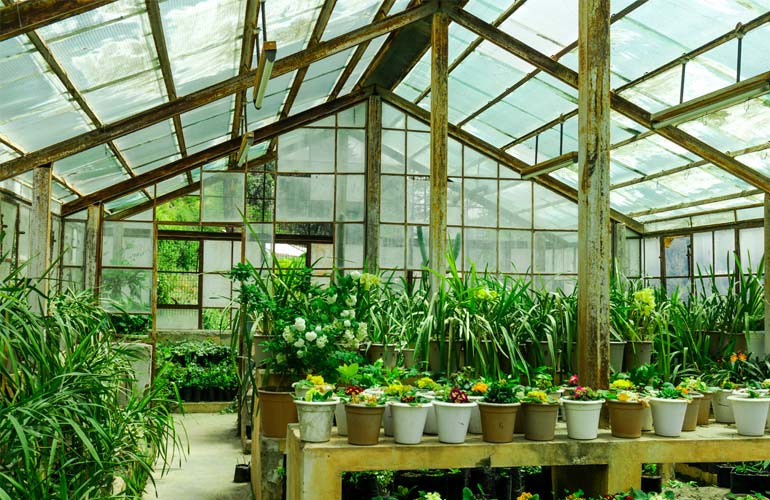 When you are buying greenhouse you also need to focus on the flooring. If the flooring is not well-done you will need to think about it before you make any purchase. It is recommended that you choose low maintenance flooring because that will keep the cost low. With the help of decent flooring you can keep the planters off the damp earth and ensure that your greenhouse is well maintained.
Always have a realistic budget in your mind when you are choosing and using your first greenhouse. Many people end up on the wrong side of the budget because they never plan how much they want to spend. When you have clear information about how much you want to spend you can control your finances in a better way.
Choose your materials wisely based on your budget. Not all greenhouses are made up of same materials. While Perspex is available, there are many that prefer glass as a popular option. If you have a budget for greenhouse you may also look for teak greenhouse that can make it look great. If you want cost-effective options you may want to go for aluminum as aluminum does not rust and does not wear out easily. Hence, you can be sure that your aluminum greenhouse can long last.
Proper insulation is also very important when you are buying or choosing your first greenhouse. Hence, you have to ensure that the heat does not escape and you have the right heaters that can keep the plants warm. Maintaining the right temperature for plant growth is the key.
Incorporate suitable ventilation system that can enhance your first greenhouse. Use a good-sized door that can allow you to keep the maintenance cost low and you can make the most of the resources you have on your first greenhouse.