Both remarkable and merely astounding members of the Mercedes family, the Mercedes Benz C Class saloon and estate have each undergone a mid-life facelift to help maintain the pace with the likes of the sleek Audi A4 and all its high-tech gadgets that tag along.
Mercedes Benz C Class Overview
"We are expecting both obvious and subtle changes and improvements to not only the appearance of the Mercedes Benz C Class facelifts but with performance above all else. After all, without a merely outstanding performance on the road, you are left with just a standard motor, and if that's the case, let's just say that us enthusiasts will have no other option but to invest in its predecessor instead".
Styling and Design
The latest Mercedes Benz C Class' front bumper has been adjusted to intake air in a similar manner to the A-Class and the headlights now feature LED lighting elements, while the classic chrome-effect Merc Grille has remained unchanged and has been carried over to the new Mercedes Benz C Class models.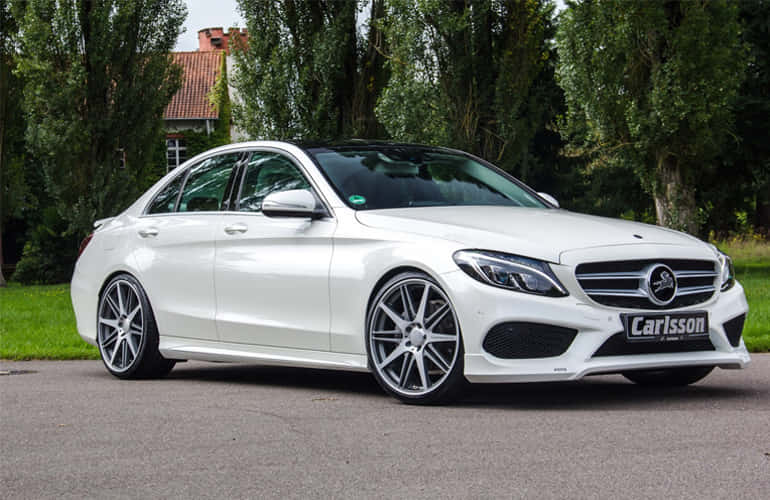 Mercedes' new C-Class estate and saloons have brake lights with a single loop graphic rather than the original double-loop design – although the rear bumper, exhaust tips, and lower diffuser seem to have survived the facelift without changing at all.
2018 Mercedes C Class Interior 
An occurrence that is more frequent with Mercedes than other unique vehicle manufacturers, is that the interior layout and features become more advanced thanks to a little facelift now and then. Although sometimes this isn't the case, with the new C-Class saloon and estate models, this has proven to be an obvious improvement.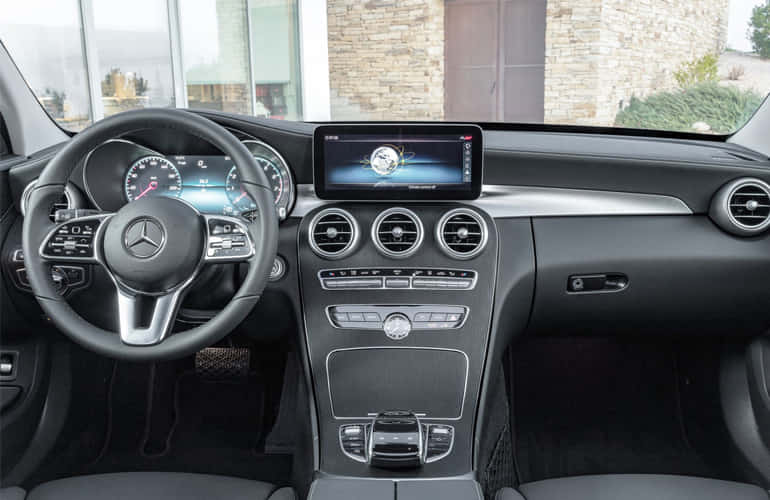 Now, the interior of both new C-Class models appears almost identical to its predecessor, just with a 12.3-inch configurable infotainment system and screen centered at eye-level on the dashboard. This digital system will show a selection of dials, vehicle information, and sat-nav directions, all of which will appear on the digital screen in front of you to make your journey less stressful and more enjoyable.
Performance and Engines
The manufacturer of the new and remarkable C-Class models, Mercedes-Benz, hasn't yet released any information regarding the engines of both facelifts, and whether or not the engine will remain unchanged.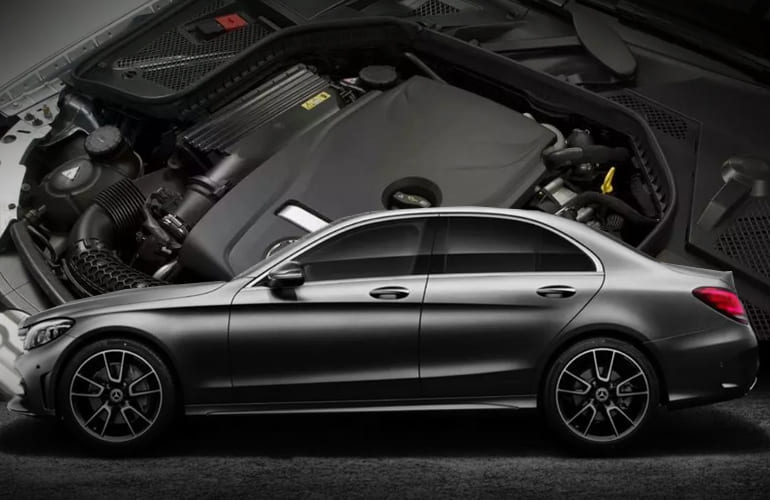 Although, enthusiasts predict that both new models will be fitted with an entirely updated range of 2.0-litre petrol and diesel units that will be more efficient and more powerful than the siblings that they are set to replace – some might prioritize performance over appearance.
Mercedes Benz C Class Price?
As well as the engine type not being confirmed by the manufacturer, Mercedes may have already discussed the official prices of the new 2018 Mercedes c class models, but these have not yet been announced to the public – which means that Mercedes is still deciding whether or not to boost the sale price thanks to the very much needed facelifts.