Your wedding day may be destined to be the most memorable day of your life, but it can be made even more so – and for all of the right reasons – with the right quirky and unusual touches. Here are just some wedding ceremony ideas for how you can turn the occasion of your nuptials from a 7 or 8 into a perfect 10.
A sure-fire way to give your wedding that slightly homelier and more personal feel is to introduce something to the ceremony or reception that you have made yourself, perhaps with the help of other members of your wedding party.
As the Hitched website makes clear, there are many forms that 'homemade' centrepieces can take – from fresh flowers in shabby chic tins to cake stands filled with flapjacks, brownies and iced fairy cakes.
Provide a desserts trolley
The dining experience at weddings can sometimes feel a little samey for those who attend such events often! You may, therefore, wish to give your guests a bit more scope to be creative with the desserts trolley that you set up, enabling them to pick from a range of toppings and decorations.
Alternatively, you could provide desserts that tie in with your wedding's grander theme. Regardless, a desserts trolley could be a great way to help keep your attendees' energy and interest levels up.
Choose a genuinely fairytale venue
Surely, the precise reason not everyone ends up tying the knot at a "fairytale venue" is because such a venue also tends to come with a fairytale price tag?
Thankfully, this doesn't necessarily have to be the case. Even a splendid French chateau could be within reach, such as Château Bouffémont, which can be an especially affordable option for those tying the knot on a weekday. But it is also a venue that looks the part, with its aristocratic halls and suites and spectacular manicured French gardens.
Put together a Polaroid guestbook
Many people love to inject a certain 'old-school' sensibility into their wedding. So, why not provide a guestbook that will give you and your beloved both visual and written memories to reflect on for years and decades to come?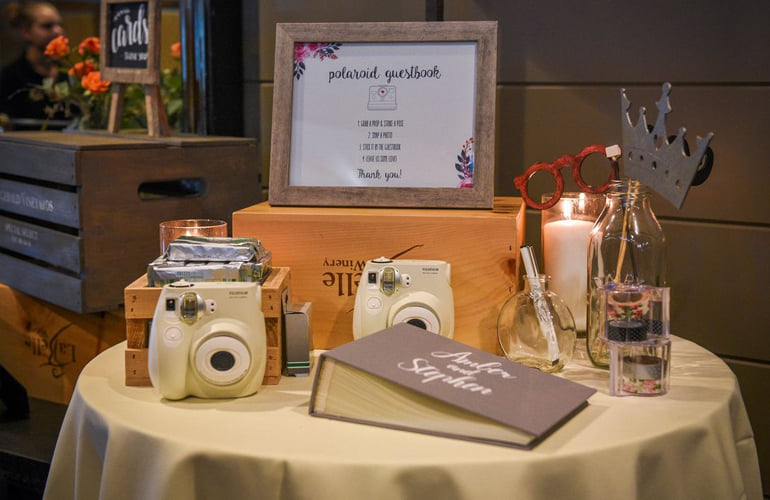 It's simple, really; you set up a blank guestbook along with a Polaroid camera, and attendees can snap pictures of themselves to go with the notes that they jot down.
Have a cake that represents your tastes – not someone else's
Fair enough, so it probably makes sense to have a wedding cake that your husband or wife-to-be will love and find delicious as well!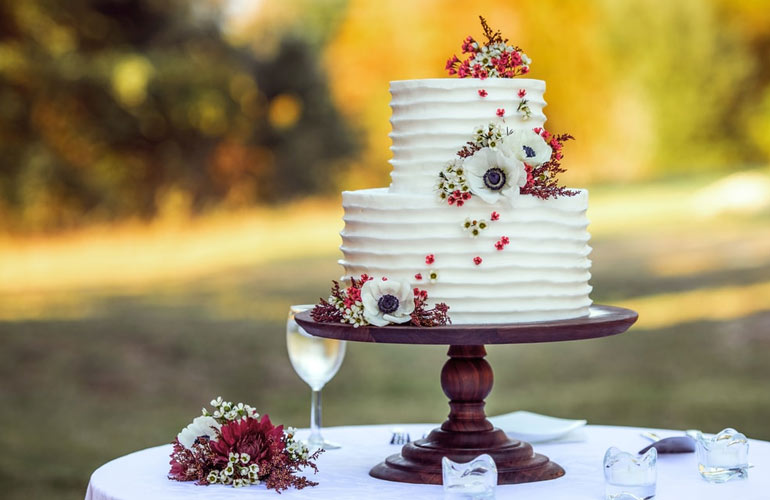 Nonetheless, it can't be emphasized enough that your wedding is your own, so even the most seemingly strange and untraditional flavours are 'in'. What about a cheese and pork pie cake, for instance, such as these that can be ordered from The West Country Cheese Co?
Pay tribute to a departed loved one
Not everyone who has played a special role in your life will necessarily be present on your big day – not least because some of them may have sadly passed on. Your wedding, however, presents you with an incomparable opportunity to signal your gratitude for everything that certain late and lamented friends or relatives may have done for you, in a manner that is sure to have your guests holding back the tears.
As retold by one bride, Stephanie, to Wedding Ideas magazine: "We chose 'Wonderful Wonderful' by The Tymes for our first dance. My dad was a member of the band, but passed away when I was 18, so it was a beautiful and extremely sentimental tribute to him."
There you have it – six steps to an utterly special wedding day, whatever your exact priorities or preferences may be. Don't accept too many compromises when you are organizing such an important celebration, because whatever decisions you make now, you will remember for the rest of your life!