CBD Oil has taken the world by storm. Every day, this versatile natural product is becoming increasingly popular. It hosts a range of health benefits with little to no side effects and has proven to be very successful. To obtain CBD, also known as cannabidiol. It needs to be extracted from a hemp or cannabis plant. THC, which causes psychoactive effects when the plant smoked recreationally, is removed from the extract, leaving CBD and its health benefits. CBD has recently been made legal because daily consumption of the oil has been proven to improve the user's overall mental and physical health. Making it a part of your daily meals can lead to a well-balanced, healthy lifestyle, so here are 5 ways you can achieve this.
CBD Infused Marinades
You may think that nothing is better than deliciously marinated food, but with CBD infused marinades, things just got better. To get the freshest oil, purchase some CBD hemp seeds. Once you plant your CBD hemp seeds, you can grow and produce your own CBD oil. Just like fresh herbs, this makes a fantastic addition to any kind of marinade.
---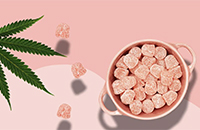 1. CBD Candy
There are a number of CBD candies in today's market. They are extremely popular because they are just like any other sweet treat. The fact that all the benefits of CBD oil can be enjoyed when the candy is consumed is almost too good to be true. CBD candy is also very easy to consume – you can pick them up and go, eating them wherever you are. They also don't require any kind of preparation.
---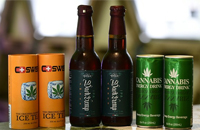 2. CBD Infused Drinks
Adding CBD to your morning coffee or smoothie is a great way to start your day. CBD and caffeine work with each other to give you an instant boost of energy and CBD has even been said to improve how refreshing your drink is. You can add CBD to any type of drink, and taking it in the morning means your body can use the oil throughout the day and improve the way you feel.
---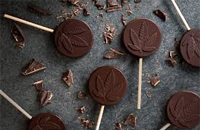 3. CBD Chocolate
Just like candy, CBD chocolate is a tasty and easy way to enjoy the benefits of CBD oil. CBD chocolate tends to contain CBD oil that is extra refined, and it is also available in different strengths. All you need to do to get the benefits from CBD oil is to grab a bar of chocolate and enjoy. CBD infused dark chocolate is the best because dark chocolate has its own health benefits.
---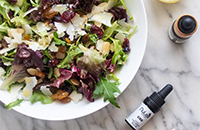 4. CBD Salad Dressing
If you are eating healthy or just enjoy a salad. Adding CBD to your salad dressing is a great way to get your daily CBD fix. Recently, a number of CBD infused salad dressings have become available. Just mix your regular fruits, vegetables, and protein with a splash of CBD dressing to finish it off and add a unique twist to your healthy meal.
You just can't go wrong when it comes to CBD and the huge range of CBD products on today's market. With all the health benefits of CBD and the popularity of this product increasing. There is no better way to take advantages of these benefits.