Groom and Bride Gift: As a couple, you are not yet done playing your role. After receiving many gifts from guests, you need to buy a gift for your lovely spouse. Your gift does not have to be expensive, and whether you want to be honest, funny, or sentimental, there is something for everyone.
List of Best Groom and Bride Gift
Groom to Bride
Here are the gifts that you should get for your wife-to-be on her big day:
Sparkle
A pair of earrings, ring, or bracelet will go a long way towards making your bride look more beautiful. When you put some thought into this gift, jewelry is not a copout.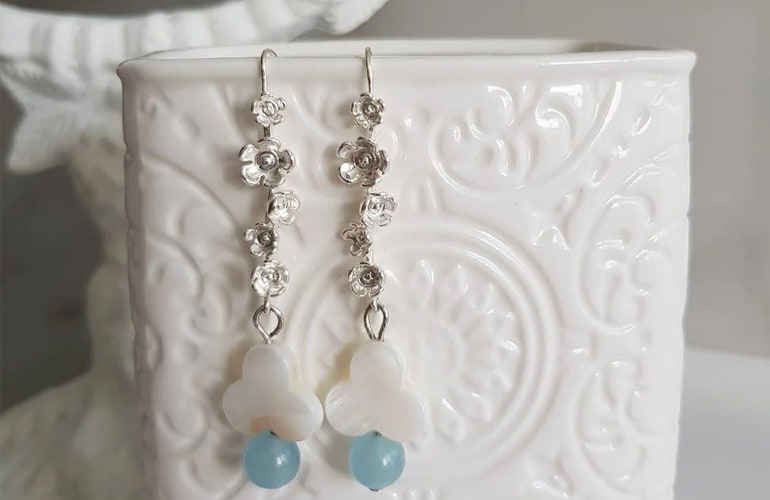 If you would like her to wear it on your wedding day, make sure that it matches her wedding dress.
Message On Her Heels
If you get the chance, you should steal her wedding shoes and write something sentimental at the bottom. Whatever you choose to write – be it a poem, lyrics, or quote – should hold some meaning to her. However, if she has a pair of expensive Louboutin's, you should reconsider your choice of marker because permanent ones will ruin them.
Little Gifts Throughout The Day
The smallest things can have the greatest impact. For instance, you can send her coffee to start the day of the wedding on the right foot then surprise her with candy and sweet texts throughout the day. Since she will be feeling anxious and nervous, these little gifts will lift up her spirits.
Hidden Stitches
Are you bad at sewing? It does not matter; you should still consider using hidden stitches to conceal something thoughtful inside her dress. It could be a love note, her initials, or your wedding date. If you use blue thread, you will have given her something blue. Make sure you enlist the cooperation of the maid of honor or someone ese who will be helping the bride get dressed so you don't ruin her dress.
Anything With 'Wife' Or 'Mrs.' On It
You can find cups, jewelry, or fashion wear with these words. However, if you want to order something custom made, you should do it in advance to ensure that it arrives on time.
Bride To groom
Here are some gifts that you can get for your soon-to-be-husband:
---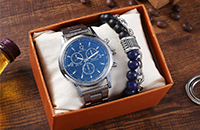 Watch
Does your man love his watches? Many men love a fancy watch, which means that you should get your groom his dream watch. You can also add a funny note on the packaging: 'See you at 3pm and don't be late, you have a watch now!'
---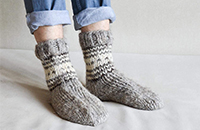 Cozy Socks
Does your man have cold feet? Consider getting him a pair of cozy socks that will keep his feet warm and get a good laugh out of him when you tell him why you bought it. If you prefer, you can buy many mismatched pairs for him and his groomsmen.
---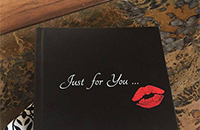 Little Black Book
Do you want to make your man blush? You should have a boudoir photo shoot and gather the shots in a black book. If you are feeling more adventurous, you can change the pictures into a photo to painting and show them to him when you get home. When he sees them, your honeymoon night will be more revved up.
---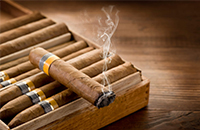 Cigars
Men love their cigars because they make them look sophisticated. You should give your man a reason to sit back and relax before the wedding begins by gifting him a cigar. If you have extra funds, you can make this gift cooler by adding a personalized wooden humidor – for preserving his cigars.
---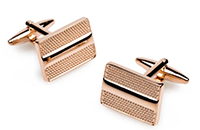 New, Shiny Cufflinks
Every man needs to own a pair of cufflinks. If you want him to look his best on your wedding day. You should buy your man a pair of shiny cufflinks that complement his shirt. Your groom will cherish them forever, as they will signify his wedding day.